Regular price
Sale price
$3.95
Unit price
per
Sale
Sold out
Fill your dosing cup 1/2-2/3 full with water (may also use juice)
Add your suggested use amount of liquid supplement to the water
Drink in one swallow or sip on it
The Dosing Cup is 1.5 oz and made of glass, embossed with our signature logo. Add this to your order for use at home or as a part of an herbal gift for a friend or loved one. These cups even make a great addition to your next party!
Easily dose your liquid botanical supplements with our signature dosing cup. Liquid Extracts, Elixirs, and Glycerites are often mixed with a small amount of water when taking them and this glass dosing cup makes it easy.
View full details
Accountability to the planet and her inhabitants:
3 Easy Ways to Dose Liquid Extracts
Many herbal extracts have a pleasing flavor, but let's be honest, some just don't. Getting used to herbal flavors is an acquired taste that comes with time and consistency. Stay with it and soon you'll find you enjoy them. You'll also find the quick benefits you get are worth the momentary flavor of an herbal extract. We recommend these four simple ways to make taking your liquid herbal extracts easier.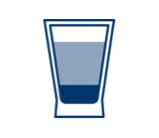 Dilute in Water or Juice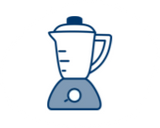 Boost Your Morning Smoothie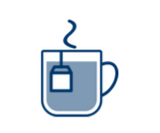 Add to Your Daily Tea