1 Bottle of skin deep
1 Bottle of good mood
1 Bottle of sweet dreams

Each 2oz bottle contains up to a 60 day supply.
Precautions: Not for use during pregnancy.
We know that what you put into your body matters, so we make sure that each ingredient is sustainably sourced, best quality, organic, and non-GMO. Your Wise Beauty kit is free of dairy, soy, wheat, gluten, and corn.
Beautiful skin. Beautiful smile. Beautiful sleep.
Beauty is more than the face we show to the world. Beauty comes from deep within your soul and deep within the cells of your body. The Wise Beauty kit gives you everything you need for clear skin, a bright and balanced mood, and restful sleep.
Glowing beauty and clear skin begin with eating nutritious foods, moving your body in nurturing ways, connecting with the earth, and supporting the health of your skin with your Wise Beauty kit. Add your daily extracts to your morning smoothie, your favorite cup of tea, or a small amount of water.
Benefits:
Promotes healthy clear skin

Supports balanced moods

Promotes positive outlook

Supports healthy restorative sleep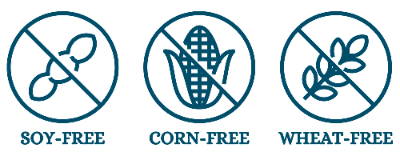 Your beauty, energy, and vitality show the world who you are. Daily pressures can be a lot to handle and supporting your emotional well-being and balanced moods is essential to living a wise life. Good Mood is a blend of St. John's wort, Asian ginseng, ginkgo, gotu kola, lemon balm, oat and lavender essential oil in a base of organic cane alcohol, water and vegetable glycerin.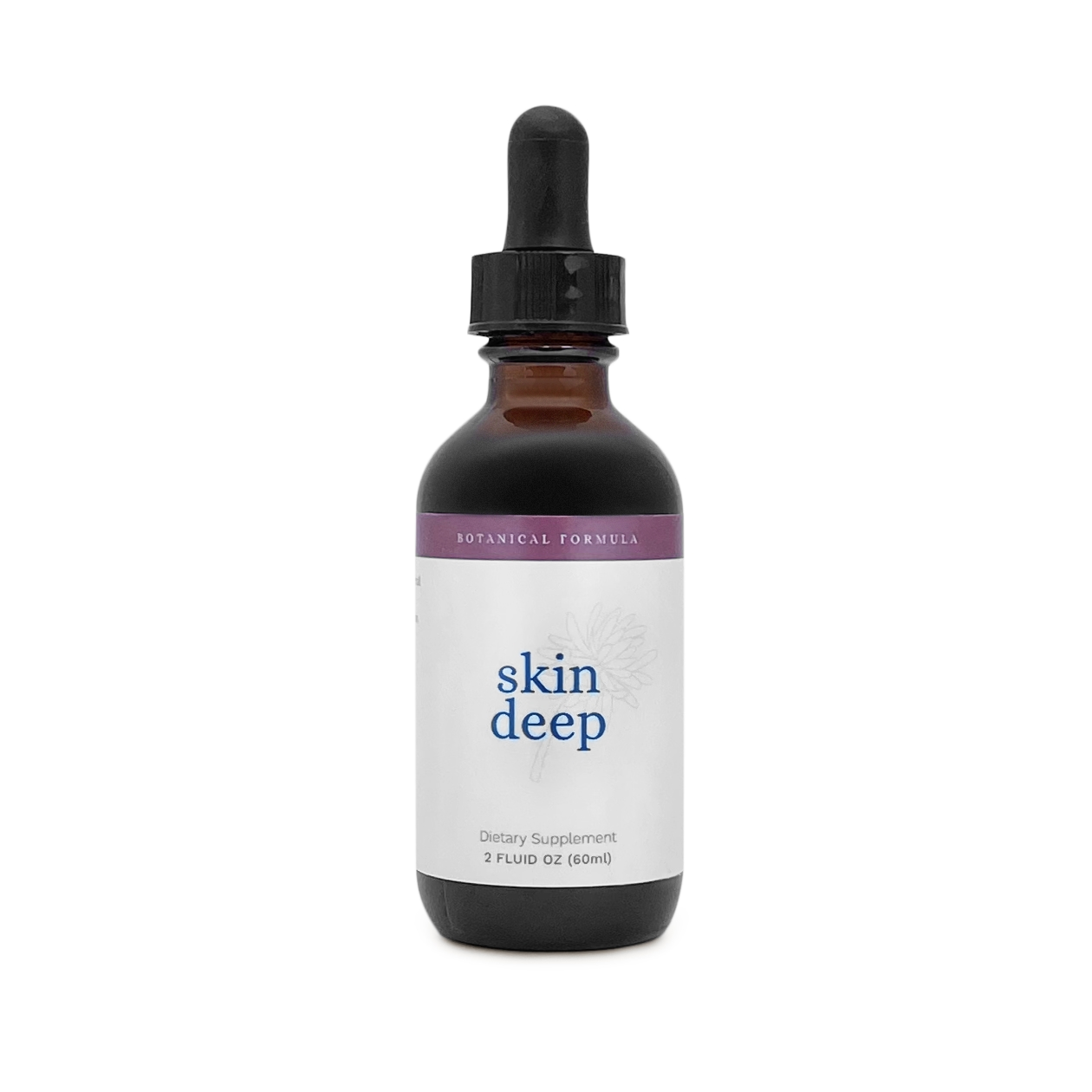 Glowing skin comes from within. Show the world the deep beauty you have within you by nurturing your body from the inside out. Skin Deep supports your body's natural process of detoxification and cellular renewal so that your outer beauty can shine bright. This botanical blend of burdock, Oregon grape, sarsaparilla, stinging nettle, horsetail and yellowdock is in a base of organic cane alcohol, water and vegetable glycerin.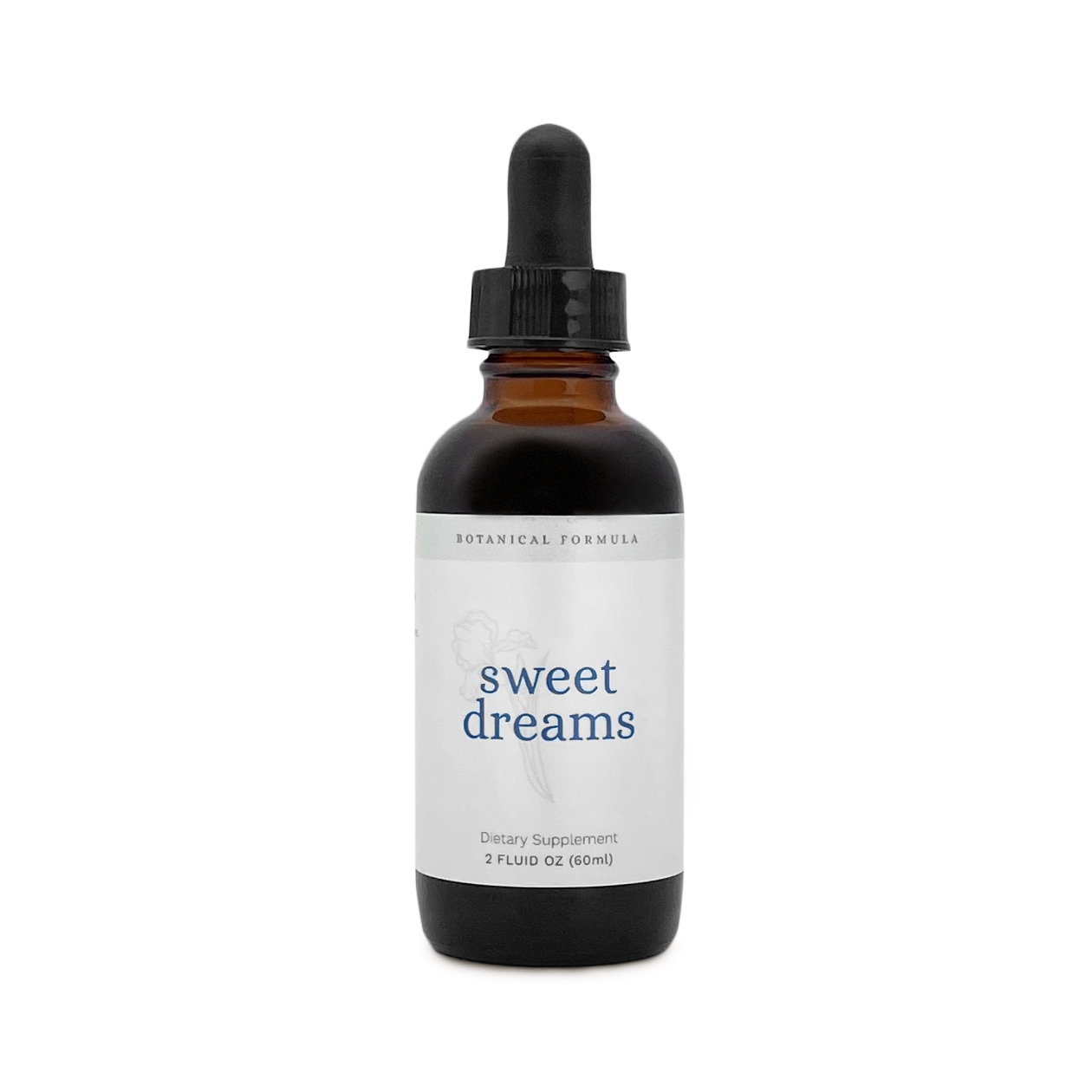 It's called beauty sleep for a reason. Your beauty, energy, and vitality all show up best when you have had a restful night's sleep. With the pressures of our day, this can be challenging on our own. Fall asleep and stay asleep so you can wake up renewed, revived, and restored. Sweet Dreams is Mother Nature's blend of California poppy, passionflower and hops in a base of organic cane alcohol, water and vegetable glycerin.
3 Easy Ways to Use in Your Daily Rituals
Many herbal extracts have a pleasing flavor, but let's be honest, some just don't. Getting used to herbal flavors is an acquired taste that comes with time and consistency. Stay with it and soon you'll find you enjoy them. You'll also find the quick benefits you get are worth the momentary flavor of an herbal extract. We recommend these three simple ways to make taking your liquid herbal extracts easier.
Boost Your Morning Smoothie
Trust the Power of Nature
At Wise Woman Herbals, we've welcomed women into the world of natural wellness for over thirty years. We know what you value and we value the same things: a nature-first approach, sustainability and pure, clean ingredients.